We take our motto for this site from Ursula Le Guin's novel The Dispossessed where future societies still grappled with freedom of ideas and collective sharing.
Is this future close or far away?
"Nothing is yours. It is to use. It is to share. If you will not share it you cannot use it."
If you have created a WordPress site, participated in our Mattermost space, or made use of our open source web apps, we ask you to let the world know about the Open EdTech Collaborative (OpenETC) what you have been able to accomplish here in the form of a personal story. What does your site mean to you? What has it meant to have a space here to create, connect, collaborate? What do you hope/dream of doing in the future?
Sharing your OpenETC story is one way you can give back to the cooperative that is providing these platforms for BC educators and students. It will make a stronger case to our supporters than charts and graphs of usage numbers. Stories matter. And they will help convince others to join and understand how this cooperative approach to educational technology is a better way to go.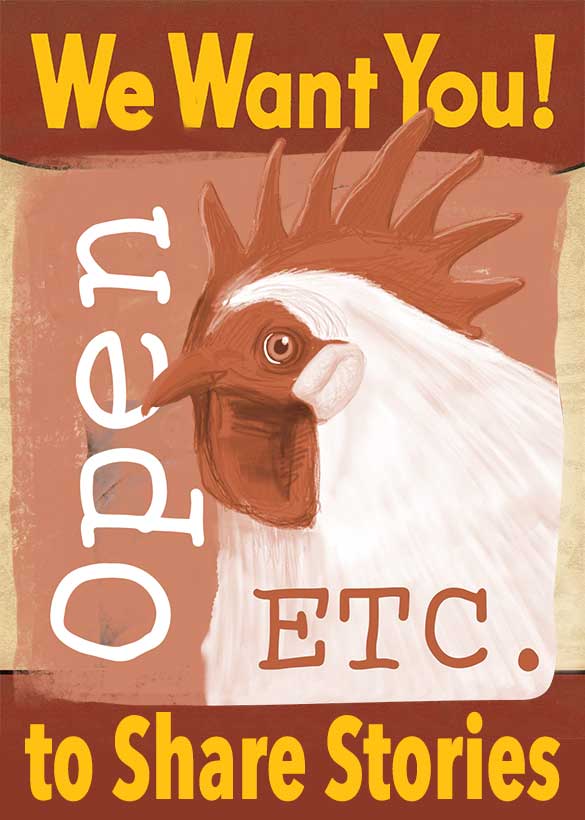 Do you need examples? Browse the entire collection or explore from these randonly selected stories.
You can add your story to this collection in whatever media format suits you, including:
Are you ready to share your story? We hope so.
FYI this very site you see is built from a WordPress template (SPLOTbox) for creating collaborative media collections, something you can get and use at OpenETC.
See also our presentation at the OERxDomain21 Conference.
---
Featured Image: Ursula Le Guin flickr photo by Oregon State University shared under a Creative Commons (BY-SA) license photo cropped to fit page layout of this site.